KRM
KRM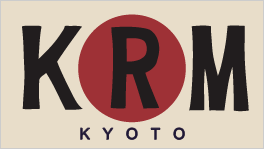 日本の粋を纏い、自由にスタイリングを楽しむ。
和をラギットに着こなしながら遊び心を忘れない。
そんな大人のジャパニーズカジュアルを提案する。
ジャパントラッドをベースに武骨さをプラスし
自然の中で働く男性をイメージする
「古」の経糸と「現代」の横糸で作り上げる布地の様に
重みがあり、どこかトレンディーなテイストのミックス
簡素と静けさを身に着け、日本本来の「侘寂」のスタイルを発信する
Enjoy freely styling yourself, clad in Japanese chic.
Ruggedly dress in a Japanese style while staying playful.
We offer Japanese casual for such adults.
Celebrating rustic style based on Japanese tradition, evocative of man working in nature.
Like fabric made from weaving vertical threads of antiquity with horizontal threads of modernity, with an air of dignity and mix of trendy taste.
Clothe yourself in simplicity and serenity, expressing the Japanese aesthetic of quiet austerity and subdued refinement.